Centro Spa: relax and treatments
Spaces of wellness
Spa Centre: relax and treatments
Forget about stress and let yourself float in a state of absolute relaxation in our spa centre in the heart of O Grove. We offer relaxation, anti-stress and beauty treatments made by professionals, a unique experience in our flotarium, hydrotherapy tubs and a spa circuit where you will relax and unwind. Keep reading to learn all about our relaxation options!
Opening hours:
Thursday to Sunday
10 am – 2 pm / 5 pm – 9 pm
Fridays and Saturdays
10 am to 10 pm
Child Access Times (accompanied by an adult)
Thursday to Sunday
10 am – noon / 5pm – 7pm
Fridays and Saturdays
10 am – noon / 3pm – 6pm
Summer
10 am – noon / 3pm – 6pm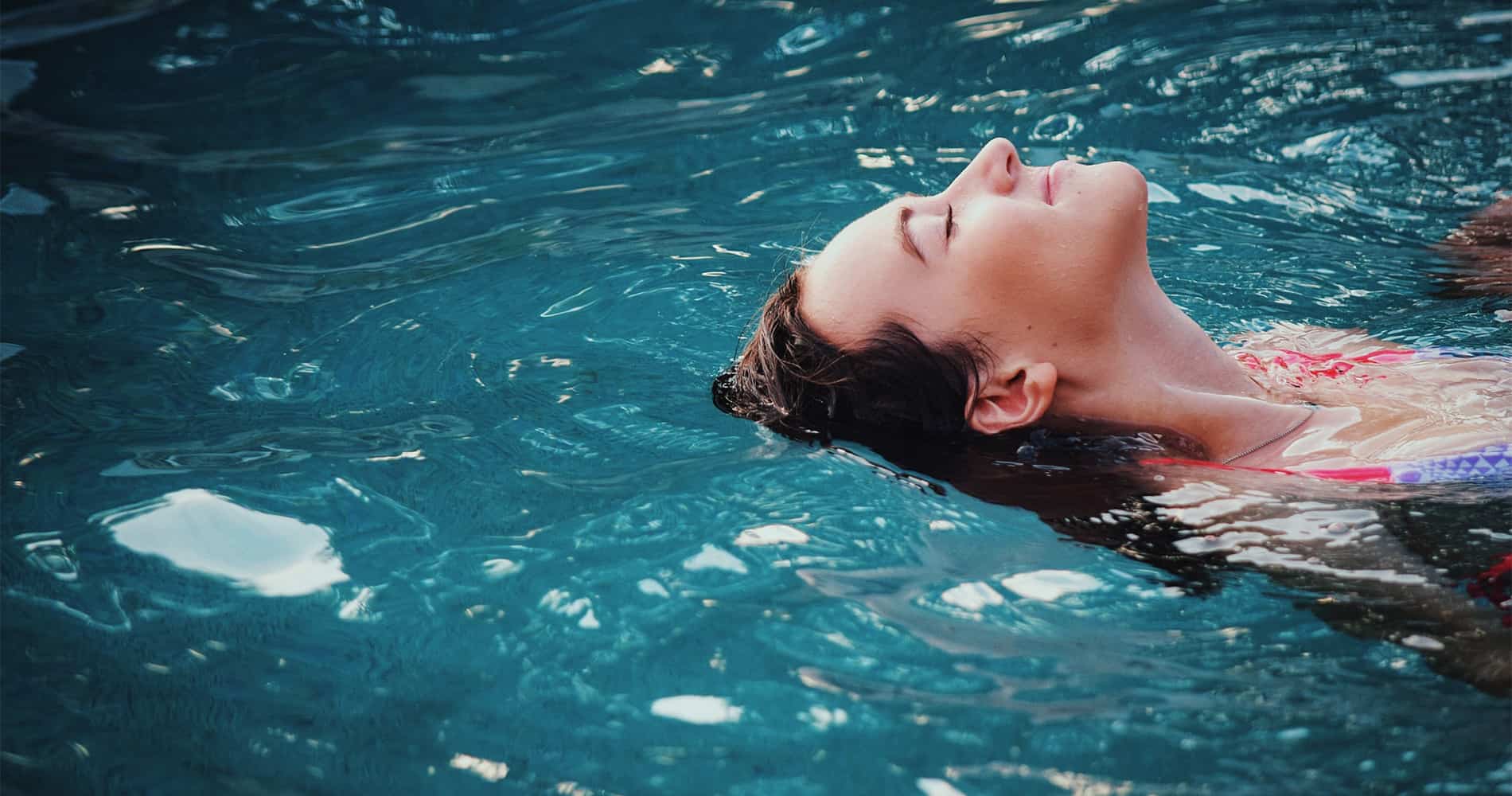 Flotarium
Let yourself float in our flotarium, a salt water bath which will make your body feel completely weightless. The loss of pressure and friction will make you feel an emotional and physical well-being after each session. We keep the water heated between 35 to 45 degrees so that neither the cold nor the heat distract you from the experience, that is completed with soft music and a starry sky ceiling.
Benefits
Physical and mental relaxation
Release of tight muscles
Reduction of chronic pain, stress, insomnia, depression and anxiety.
Organism detox
Beneficial for your skin
Treatments and massages
We offer a wide range of relaxing, therapeutic and beauty treatments and programmes to leave stress behind and feel radiant again. Put yourself in the hands of our specialized team to harmonize your body and your mind.
See treatment menu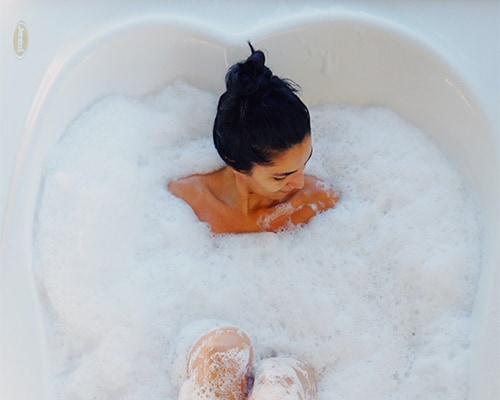 Hydrotherapy
Explore our hydromassage tubs, Vichy shower and high pressure jets. A unique relaxation experience that revitalizes and provides renewed energy.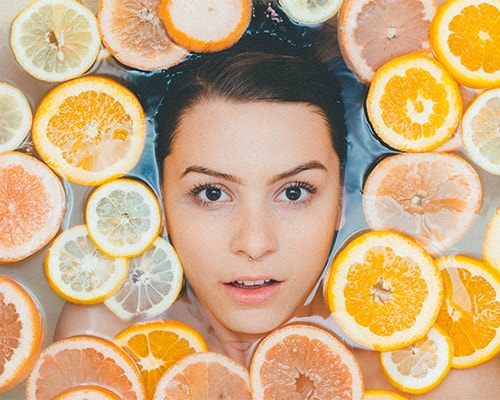 Niágara Tub
A digital tub with more than 200 high pressure jets; it improves your circulation and cellulitis, relaxes your muscles and eliminates toxins, plus it has an analgesic and anti-inflammatory effect. The experience is accompanied by relaxing colour therapy.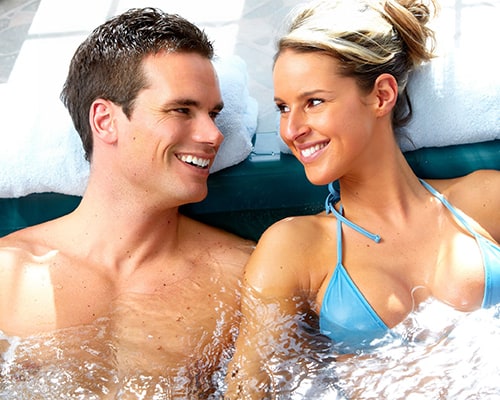 Capri Norat Tub
Enjoy a unique experience with your partner. This digital tub for two with 120 jets and chromotherapy improves circulation, relaxes your muscles and balances your body's energy centres.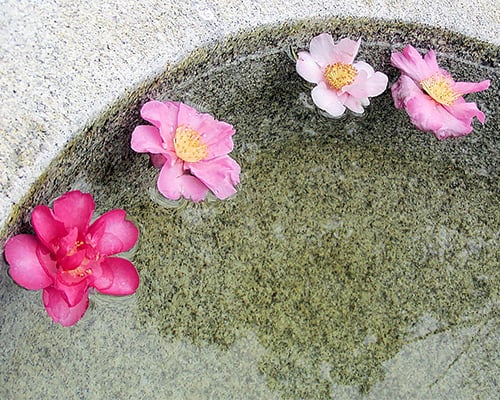 Vichy Shower
Enjoy a general relaxing two or four hands massage while receiving continuous shower jets in different parts of your body. It's beneficial for the nervous and circulatory system, since warm water relaxes and cold tones, contracting blood vessels and relaxing the whole body to the fullest.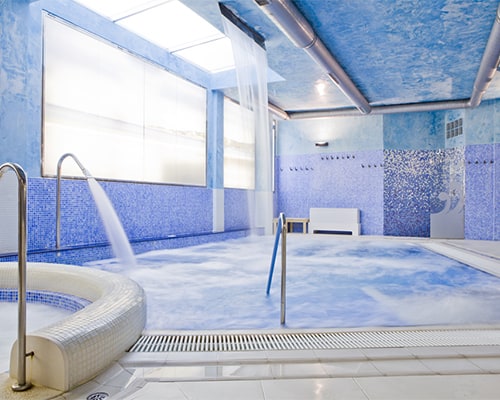 Spa circuit
Invigorate, relax and oxygenate all your body in our modern and fully equipped three pool spa circuit.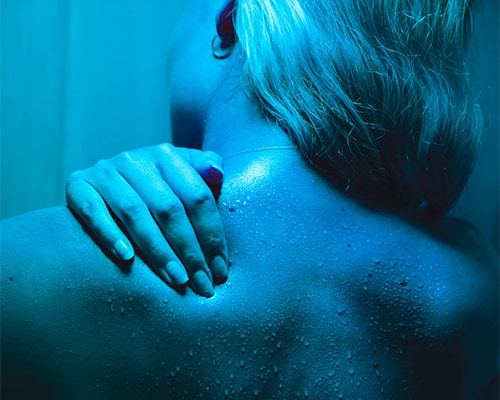 Turkish bath
At 45º temperature and 90% humidity in the environment to eliminate toxins from the skin and purify the respiratory system. We have two heights with two temperatures in the same sauna.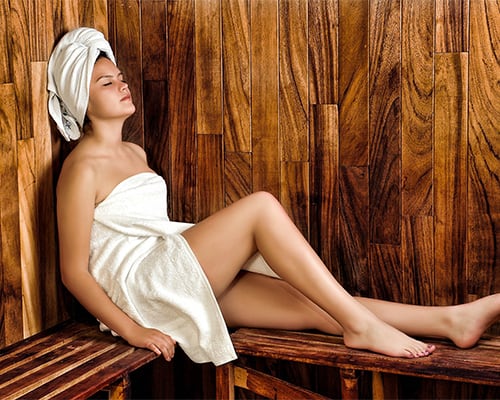 Finnish sauna
At 80º temperature and with dry heat that reactivates circulation and benefits muscle relaxation.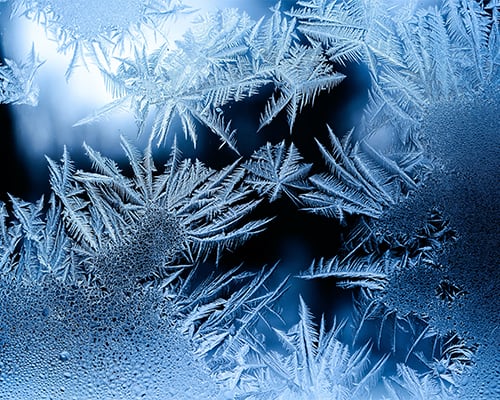 Ice Frost Bath
To lower body temperature after a sauna. It reactivates blood circulation and tightens tissues.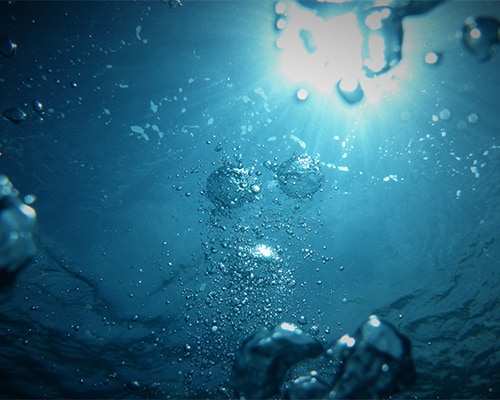 Cold water well
Ideal after heat therapy, since the cold – heat contrast is extremely beneficial for your health.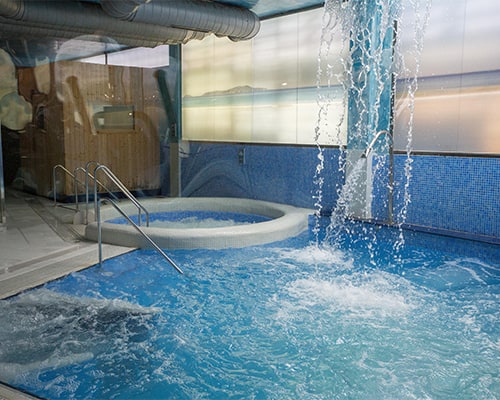 Jacuzzi
We have two Jacuzzis to relax and tone the muscles, perfect for releasing tension.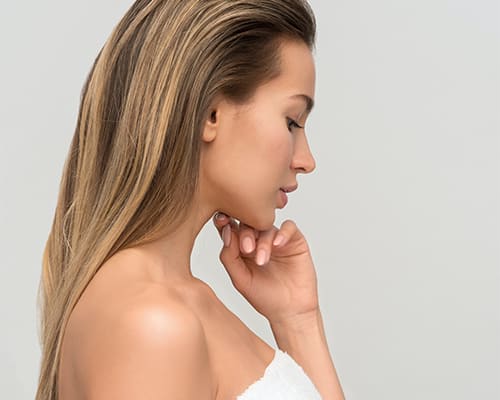 Contrast shower with chromotherapy
It causes the renewal of the mechanical and thermal stimuli of our organism.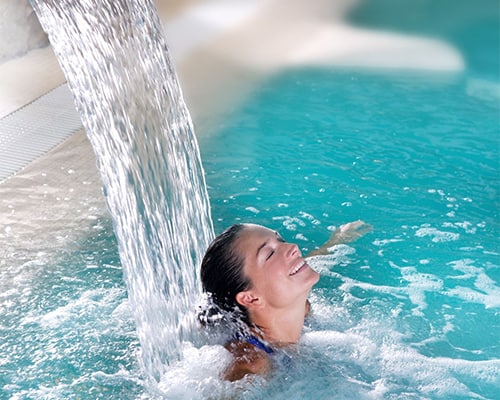 Dynamic pool
We have three pools heated to 32ºC equipped with swan necks, mushrooms, side waterfalls, underwater jets, jets at different heights, geysers, bubble benches, bubble beds and many more facilities for you to enjoy.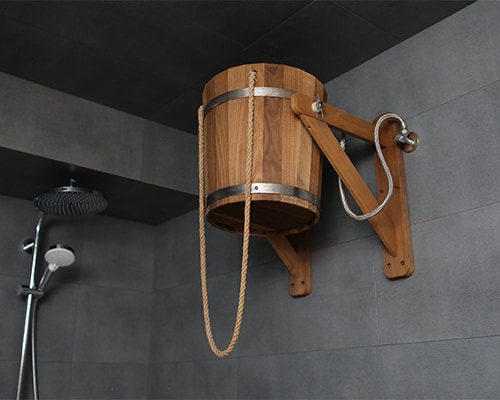 Cold water bucket shower
It consists of the thermal impact of heat therapies to revitalize body and mind.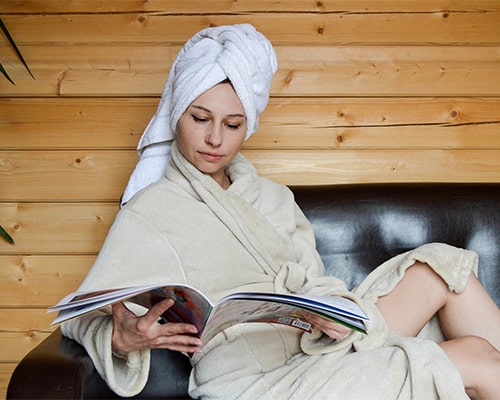 Relax area
A rest area with armchairs where you can relax before and after treatments while enjoying a tea or hot drink.
Treatment cancellation policy for guests:
You must notify at least 48 hours in advance for a full refund; within 48 hours, 50% will be charged. In case of not notifying, 100% will be charged. The 48 hours will always be considered before 12 noon on the day of the service.
If you have a treatment included with the accommodation and you do not arrive at the appointment, you will lose that treatment. If you are late, we will subtract the delay time from the total duration so other clients are not affected (if there's availability, then you can enjoy the entire session).
The ticket to the spa is valid for one entrance. If you want to enter on the same day at a different time, you must pay for another ticket.
If a guest enters the spa center near closing time and there is not enough time for the treatments to be completed, he/she will lose this time without any compensation.
The use of a shower cap and flip flops is mandatory. Guests that don't want to coincide with children should inform themselves of the child access times.
For non-guests:
It's necessary to provide a credit card number and expiration date as a guarantee. If you cancel 48 hours in advance no cost will be charged; any later than that you must pay 50%. In case of no-show, 100% will be charged.